Woods behang van Cole & Son in de hal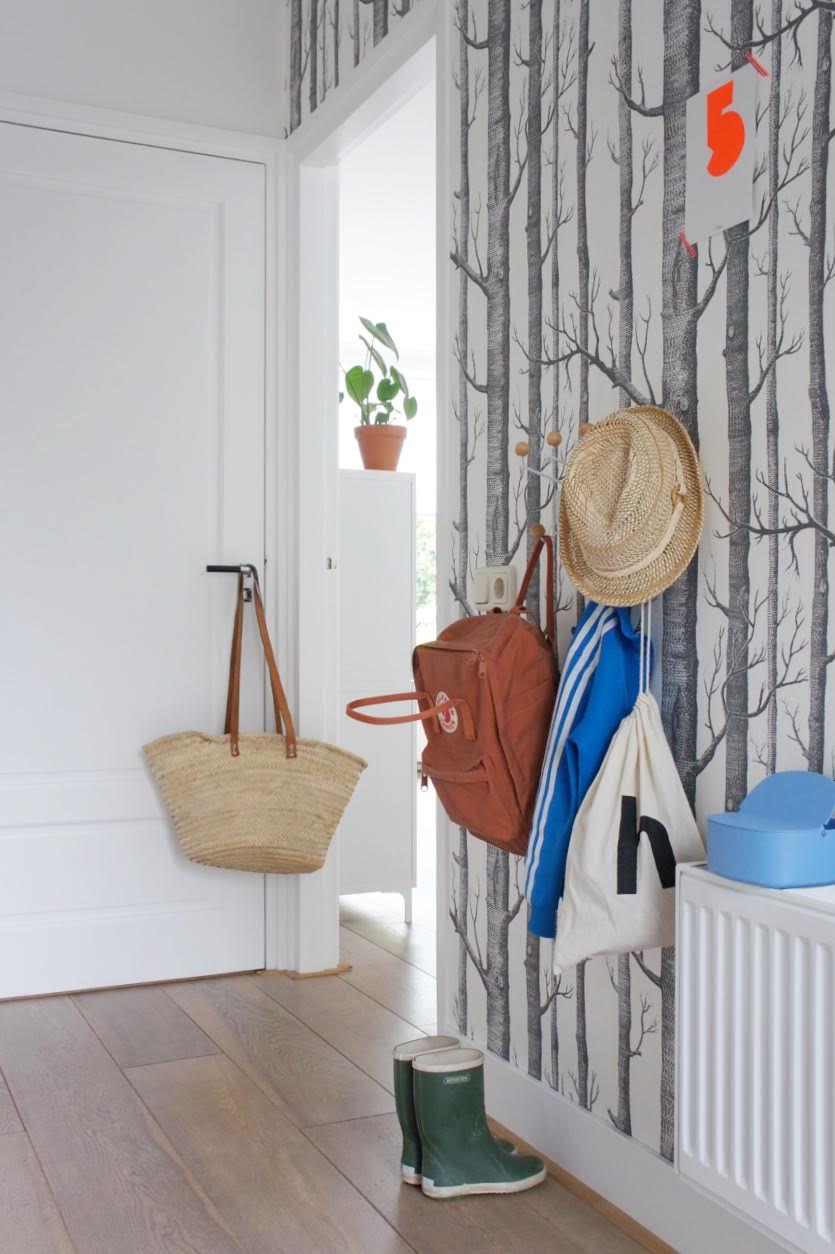 Beeldcredits Jenny Meerman van Huisgeluk
De hal is in de meeste huizen een beetje het ondergeschoven kindje, of althans in mijn eigen huis wel. Jenny van Huisgeluk heeft onlangs haar hal onder handen genomen en er echt iets prachtigs van gemaakt. Het begon met de trap, maar als je dan toch eenmaal bezig bent is een nieuw behangetje natuurlijk "snel gedaan".
Jenny koos voor het Woods behang van Cole & Son in zwart/wit. Het behang is in meerde kleuren en kleurtinten verkrijgbaar maar deze is toch wel de populairste variant. Hij is geschikt voor ongeveer elke ruimte in huis; wat dacht je bijvoorbeeld van de kinderkamer, of "dat ene" muurtje in de keuken? Maar zoals je op dit sfeerbeeld ziet ook super leuk voor in de hal!
Wil je meer beelden zien van het prachtige huis van Jenny of het hele interview lezen? Ga dan hier verder.
Liefs, femke