De leukste 9 wandlampen onder 50 EUR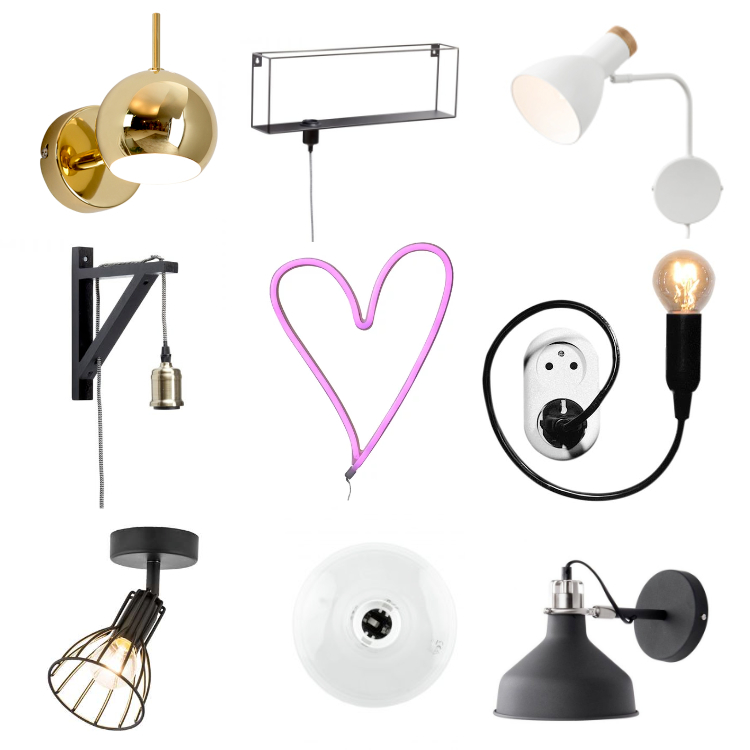 Wandlampen zijn er in alle soorten, maten, kleuren en prijzen! Met een kap of zonder kap, van hout of metaal. Misschien ben je op zoek naar een wandlamp voor in de kinderkamer of je eigen slaapkamer, of juist een voor op de muur achter de bank?
In een blogpost die ik schreef over wandlampen in de slaapkamer heb ik een aantal exemplaren voor je op een rijtje gezet, maar eerlijk is eerlijk, er zitten wel veel prijze items bij. Om je te laten zien dat een mooie lamp echt niet altijd duur hoeft te zijn heb ik  de leukste (vind ik dan he?) 9 wandlampen onder de 50 EUR voor je op een rijtje gezet. Ik hoop dat er iets voor jou bij zit!
Liefs, femke